Fans are extremely excited and waiting for Raazi, a thrilling war espionage drama packed with full action and emotions to hit the screens on 11th May 2018. Directed by Meghna Gulzar, this movie shows Alia as Sehmat, a trained Indian-Kashmiri spy married into a Pakistani family. The movie represents the ups and downs Sehmat has to go through in order to keep her country's security intact by risking her life and forging her identity during the war-sensitive period.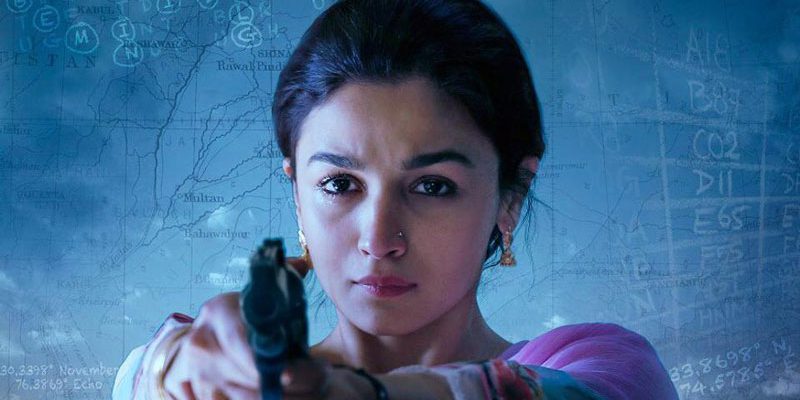 We, at AstroCAMP, have tried to decode the movie as per numerology and given you a quick sneak peak about the movie's future. We have also analysed and described stars' horoscope compatibility with their numerological numbers.
Raazi: A Thrilling Espionage
A cinematic adaptation of the book, Calling Sehmat, written by Harinder S Sikka, Raazi is the story of Sehmat, an Indian fighter, who was married off to Iqbal Syed, a Pakistani army officer played by Vicky Kaushal. She was trained to spy on her husband, churn out important, sensitive information and deliver it to Indian forces just for the sake for her mother country. Torn between her loyalty for her country and relationship with her husband, the story portrays the dilemma Rehmat had to face while protecting her identity from the rivals.
Movies like "Highway", "Udta Punjab" etc. have established Alia Bhatt as a strong performer in the industry, whereas Vicky Kaushal became a household name after his debut movie "Masaan" only and has proved he is more than just a character actor with "Raman Raghav 2.0".
Cinematic Vividness of the Movie
A very talented Meghna Gulzar has once again chose a subject which inflicts true emotions and touches the personified reality of life. The movie is set during the period of 1971 Indo-Pak war, which adds the eerie backdrop along with a drop of vintage elements.
The ambience seems unsettling and deceptive, yet Alia's character Sehmat on screen tries to humanize her actions using her "high" principles and responsibilities towards her motherland. Meghna beautifully captures the vulnerable, scared and timid side of Sehmat, her increasing closeness with her husband and intriguing actions for the welfare of her country by dishing out information. Her directorial style is dramatic yet humane, which adds to the intensity of the movie.
What Numerology Says About Raazi & Its Success?
Alia Bhatt starrer film RAAZI is all set to get released on 11th May 2018. Let's analyse it's box office prospects from astrology & numerology point of view.
As per her kundli, Alia Bhatt is born on 15th March 1993. Her name has numerological value 22. Her birth number is 6 and destiny number is 4. Being born in the month of March, the ruler Jupiter's number 3 will also have an impact on her life.
Her destiny number matches very well with her name number, she has bright chances to rise professionally (as a fine actor) but if she keeps her name only as Alia instead of Alia Bhatt, she will attract success in a much easier way.
The film Raazi is getting released on 11th May 2018. The birth number of releasing date is 2, which is friendly to Alia's birth number. The destiny number of releasing date is 9, which matches very well with her birth date.
Numerologically speaking, Alia will get recognition as a fine actor through the film Raazi.
Meghna Gulzar , born on 13th December 1973 according to her birth chart or kundali, has directed the film. Her birth number 4 matches very well with Alia's name & destiny number. Meghna's destiny number 9 is conducive to releasing date & Alia's birth number. This shows that Alia and Meghna are very much compatible with each other and they both are lucky for each other. It seems they both will work together again soon.
Astrological Analysis of the Movie
Tithi: On the date of release, 11th May 2018, the lunar date is 11th. Ekadashi tithi is considered very auspicious to start any new project.
Nakshatra: The ruling nakshatra is Purva Bhadrapada. This is a fiery constellation and is considered apt for the acts of fighting and destruction of enemies. The theme of the film is exactly the same!
On 11th May 2018, all these three rashi, namely Tula, Mesh & Simha have Chandra bal, which is a brownie point ensuring box office success.
The film Raazi will win applauds from the viewers as well as from the critics.