This article on Full Moon 2020 will provide insights about the dates and Tithis of Full Moon in the year of 2020. As per the Hindu Panchang, Full Moon or Purnima falls on the last tithi of Shukla Paksha every month. On this day, the Moon appears in its full form which is considered to be quite an imminent event in the domain of Hindu religion. The Full Moon which arrives every month also has a significant amount of religious significance. In the various parts of India, the Full Moon is known by different names. Some regard it as Puranmasi while others call it Pournami. All the residents of the Indian subcontinent perform religious activities on this day to be the receiving end of positive results.
Yearly Horoscope 2020: Click Here to Read!!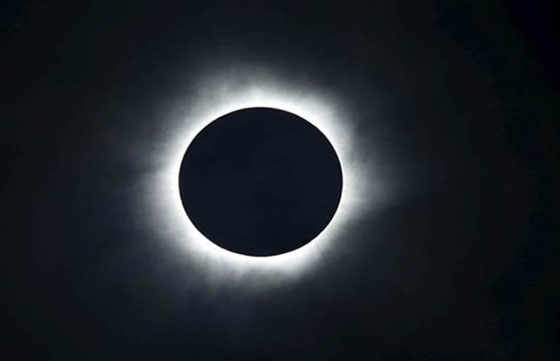 | | |
| --- | --- |
| Date | Full Moon |
| 10 January, Friday | Paush Purnima |
| 09 February, Sunday | Magh Purnima |
| 09 March, Monday | Phalgun Purnima |
| 08 April, Wednesday | Chaitra Purnima |
| 07 May, Thursday | Baisakh Purnima |
| 05 June, Friday | Jyesth Purnima |
| 05 July, Sunday | Ashad Purnima |
| 03 August, Monday | Shravan Purnima |
| 02 September, Wednesday | Bhadrapad Purnima |
| 01 October, Thursday | Ashwin Purnima (Adhik) |
| 31 October, Saturday | Ashwin Purnima |
| 30 November, Saturday | Kartik Purnima |
| 30 December, Wednesday | Margshirsh Purnima |
On the Full Moon day, visiting pilgrimage sites and bath in holy rivers is also of great importance. Especially observing these tasks during Kartik, Vaishakh and Magh month's Full Moon is considered very auspicious. Along with this, people also perform/narrate the story of Lord Satyanarayana(Katha)on this day, because it is believed that by reciting Satyanarayana Katha on this day, the sins of a person's life are washed away and peace of mind is obtained. Along with this, Chandra Dev is also worshiped on this day.
Purnima arrives each year, which is why it occurs twelve times a month every year. As per the Hindu religion, Tithis are determined according to the phases of the Moon. The duration in which the Moon keeps growing is known as Shukla Paksha and the one in which the Moon's size keeps decreasing is known as Krishna Paksha. The last Tithi of Shukla Paksha is known to be Full Moon. Similarly, the last Tithi of Krishna Paksha is called Amavasya or New Moon.
Full Moon's Importance in Astrology
Full Moon creates a profound impact on the lives of the creatures residing in this Universe. In the domain of astrology, the day of Full Moon or Purnima is given vast importance. It is believed that a person's state of mind alters on this day as the Moon is the significator of one's mind or thoughts. The position of the Moon can induce sensitivity in a person and also affect his/her thoughts, which is why astrologers advice to lead a Sattvic life on this day. Along with this, some major festivals are also celebrated during Full Moon and great souls are remembered on this day. Overall, it can be said that the day of full moon holds an important place in astrology.
What Happens During Full Moon ?
The Moon has a direct relation with water present in the Earth. It is a fact universally known that about 70-80 percent of a human being consists of water. On the same day, when the Full Moon, large spring tides are seen in the sea and the Moon tries to withdraw all of the sea water. It is believed that the properties of water and its speed change on this day. Scientists also believe that the effect of the Moon on the Earth is very high during the Full Moon, due to which neuron cells become very active in the blood present inside a human body.
All of these occurrences take place every month during the Full Moon. People can become restless in the night and may experience insomnia. Those natives who have a weak state of mind can also go through negative thoughts on this day. At the same time, some people end up doing some improper things.
Full Moon: Religious Importance
Poornima has great importance in Hindu religion and culture. On this day people perform religious activities and pray to God for happiness and peace. individuals are also seen observing fasts and doing charity on this day. The fast observed on this day ends only after spectating the Moon. It is believed that the person who keeps fasts with full devotion on this day gets all his wishes fulfilled and obtains salvation.
Chaitra Purnima(Full Moon)- Hanuman Jayanti is celebrated on this day.
Baisakh Purnima- On the day of Baisakh Purnima, Budha Jayanti is celebrated.
Jyestha Purnima - The Vat Savitri fast is kept on this Full Moon.
Ashad Purnima- This Full Moon is also known as Guru Purnima. Maharishi Ved Vyas was also born on this day, so this Full Moon is called Vyas Purnima. Climate changes begin to take place from this day itself, so on this day, the air is examined to determine the production of crops.
Shravan Purnima - This Purnima has a great eminence in Hindu religion, which happens to coincide with the festival of Raksha Bandhan. On this day, sisters tie Rakhi on the wrist of their brothers and get gifts in turn from them.
Bhadrapad Purnima- This New Moon is also celebrated as New Maheshwar Vrat.
Ashwin Purnima - On this New Moon, Sharad Purnima is celebrated. It has been believed that on this day, Goddess Parvati and Lord Shankar take a tour of Mount Kailash on this day.
Kartik Purnima - Guru Nanak Jayanti and Pushkar Jayanti is celebrated on this day.
Margashirsha Purnima- Datatreya Jayanti is celebrated on this day.
Paush Purnima - Shakambhari Jayanti is also celebrated on this Full Moon.
Magh Purnima - Shri Bhairav Jayanti and Sant Ravi Das Jayanti is observed on this day.
Phalgun Purnima - This day is very important for the followers of Hinduism, because the festival of Rangotsav i.e. Holi is celebrated on this day. On this day, people look past each other's grievances and heartily take part in the festival of colours. This day is also seen as a symbol of brotherhood.
Numerology Report 2020 : Click Here to Read!!
Full Moon Fasts and Vrat Vidhi
Those who observe fasts on the Full Moon day should follow the rituals mentioned below.
Wake up early before sunrise on the Full Moon day and settle your household chores.
Add some Gangajal to your bathing water.
The fast on the Full Moon day should be kept from Sunrise to Moonrise.
Avoid talking too much during the fast and if possible, stay away from the company of people who spread negativity.
Vrat Rituals
On this day, Lord Shankar and Lord Vishnu should be worshiped. However, Lord Shiva is the ruling deity of Chandra Dev, which is why many devotees worship Lord Shiva on this day. After performing routine work in the morning, one should wear clean clothes and worship God on the day of New moon. Along with this, the Beej Mantra associated with Chandra Dev can also be chanted. Similarly, reverence should be performed in the evening as well and after the Moon is spectated. Afterwards, the Puja offering should be made to Lord should first and then after offering the Prasad, devotees should consume their meal.
Spiritual Importance of Full Moon
As it is mentioned above, the changes in phases of the Moon also affect the life of human beings, so the full moon is of great importance for people walking on the spiritual path. On the full moon day, a person's mind can get excited, so people doing sadhana do sadhana on this day to overcome their minds. Spirituality is directly related to peace of mind and the causative planet of the mind is the Moon, that is why, whether it is full moon or Amavasya, both of them consider them to be very important on the spiritual path.The more you can control your mind on the full moon day, the better your future will be, that is, you can control your emotions on other days as well. Therefore, the full moon has not only religious and astrological but also spiritual significance.
Do's and Don'ts During Purnima
Since Poornima is regarded as a religious day, vindictive substances should not be consumed on this day. If you do this, it can adversely affect your mind.
On this day, alcohol, cannabis and likely drugs should also be avoided. Consuming them not only affects your body but also your future. Also your mental capacity remains weak.
On the Full Moon day, you should observe celibacy. According to experts, even after a few days of the occurrence of the Full Moon, your thoughts remain pure.
We hope that you will appreciate this blog of ours on Full Moon 2020. We wish for your bright future!!