One of the most significant planets of Vedic Astrology is Ketu. Ketu transit in Aquarius will happen on January 29, 2016 at 11:37 PM. Whether you are a Libran or an Arian, Ketu transit 2016 will affect each horoscope.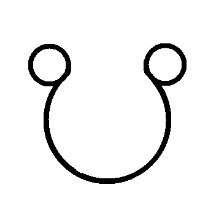 Know how your year 2016 will be from here: Horoscope 2016
Let's discover the impact of Ketu transit 2016 on your signs:
Read about dragon's tail in detail here: Planet Ketu
Aries
In 2016, Ketu transit in Aries will occur in 11th house which will result in increase of your income. Even though Ketu is posited in Saturn which will reside in 8th house, money will come slowly. Yet there are chances that you will get unexpected wealth in 2016. Think intelligently to control unnecessary expenses. You are suggested not to try wrong ways to earn more money. Be satisfied with your loyal earning and everything will be great.
Taurus
The 10th house of your kundali will be occupied by Ketu transit. Because of which betterment will be seen in your working skills. Be careful about your reputation while socializing as the more you meet people the more you let others know you. People who are from political sector will experience improvement in their working life. Respect your elders and keep yourself away from legal matters.
Gemini
Ketu transit will be in the 9th house of Geminians. Spirituality will help you a lot in your life as this will enhance your courage and even your luck. Brahmins, teachers or elders will be beneficial in one way. Students staying away from their family will feel the improvement in studies. Those of you who believe in spirituality and religion will get noticeable profits in Ketu transit 2016. SOme might have to go for trips which will not be so beneficial so just enjoy the ride!
Cancer
Ketu will transit in 11th house of the natives of Cancer. This transit indicates that 2016 is going to be a phase of work and not luck. You need to take care of yourself during this phase as your abdomen or nearby areas might not go so well. Exercise daily and eat home-made healthy food. be careful while driving and do not take medicines without consulting a doctor.
Leo
7th house of the kundali will be occupied by Ketu as it will transit there. Your personal life will be a little horizontal in terms of passion. But act calmly and maturely so as to keep your familial matters peaceful. Be alert about partnership business, take care of your conjugal life and matters of love. Solve the ideological differences soon and don't hesitate in making compromises if it is important for relations.
Virgo
The 6th house of your kundali will be occupied by Ketu transit. The transit of Ketu will bring prosperity in your life. You will get your long pending debt back now. Or those of you who want to get rid of the debts will now be relieved. Your health will improve due to this Ketu transit in your horoscope. Legal issues will result in your side and you will be able to get away with your opponents.
Libra
Ketu will transit in 2016 in 5th house of the natives of Libra. This transit will enhance your willpower, education, leadership qualities, religious interests etc. You might feel a little distracted toward things that do not deserve your time. Be smart and do not run after easy ways or shortcuts to earn money. Spend time with those who are close.
Scorpio
Ketu transit will take place in 4th house of the kundali of Scorpions. You might feel super lucky this year and it will sometimes distress you. But do not worry and focus on your domestic life and sought out things. Value your familial relations and take good care of your mother. Keep yourself away from legal issues. The natives who are going through any health problems, take care of yourself to healthy life ahead. Make sure to keep your personal relations, happy and healthy.
Sagittarius
Sagittarius natives will see the improved courage & energy that will happen because of Ketu transit in the third house. Being confident will help you complete your task earlier. Make sure you do not betray those who trust you and love you. Value yourself the most and do not push yourself on others. Your friends, siblings and neighbors will bring profits in your life. Maintain good relations with everyone and do not anyone harm you in any way.
Capricorn
Ketu will transit in your 2nd house in the year 2016. Ketu posited here will affect things of other houses. Be careful in financial matters and if possible, do not make major investments. Speak carefully during this phase. The natives of this sign are suggested to eat healthy and hygienic food Else you might have to face health issues. Be soft and maintain sweetness with those you love and those who love you.
Aquarius
1st house of the natives of Aquarius will have Ketu transiting in it. Your courageous behavior will now enhance but acting stubborn is something you should always ignore. It is good that you have so much passion for things you love but do not get yourself in trouble by following wrong path. Take care of your health. Married people might have to face little tiffs but you can always find a way. Your business life is going to be great in 2016.
Pisces
Ketu transit will take place in your 12th house. The natives will get chance to go for distant trips including the ones that might not be so beneficial to you. Try to manage your finances wisely so keep yourself stress-free. Consult your doctor immediately if you are not feeling well. Though the predictions say that no health problems will come you. You will enjoy healthy and happy life in 2016.
Remedies: Those who are facing some problems because of Ketu transit can lessen its effect by keeping fast on Thursdays. You are also suggested to worship Lord Ganesha and wear 9 Mukhi Rudraksh.
That was all we had to share to you about Ketu transit in 2016. We hope these predictions will help you to save yourself from the ill effects of Ketu transit and live a better life.