Mars in transiting in Leo on September 15 and it will remain there till November 3, 2015. Mars transit will produce some considerable impacts on your zodiac sign. But, what kind of impacts these could be? Read with our exclusive predictions.
Mars will transit in the fiery sign of Sun, i.e. Leo on September 15, 2015. Mars itself is a cruel planet and its cruelty will further increase after transiting in this fiery sign. Ego and sexual desires will increase in people, many people can also take immoral ways. Leo falls in the fifth house of time chart and Sun rules this house. A desire of entertainment and outings will arise among people.
If you are going through the sub-sub-period of Mars, you are likely to feel these effects prominently.
Let's see the effects of Mars Transit In Leo on your zodiac sign:
Aries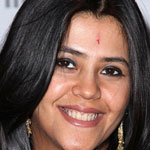 Mars in Leo will provide energy, but it will exceed your capability. You are a hot-blooded person, if born other than the Nakshatra (constellation) of Venus. This energy will define and propound itself regarding your children, entertainment and activities. It is also very likely that you may face losses due to children. Your impulse will become a reason of problems in love relationship. You will spend on comforts and may buy some new things. Some health problems may also remain.
Taurus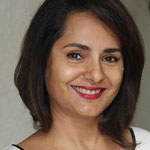 Mars will aspect your tenth, seventh and eleventh house. Minor disputes are possible among family members. But, this transit will give you many chances of moving ahead in life and proving yourself at workplace. You will also perform better than others. Scorpio is its own sign, so you are going to have a pleasant experience in personal life. Some great chances of profits will also come. Control your spendings and take care of your blood-pressure and heart activities. Try to avoid unnecessary stress.
Gemini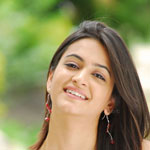 Your communication skills will be appreciated at workplace. A flow of excess energy will remain in you. You may prove to be an example for others. People who envy from you, you leave them behind with your declamation. People will also appreciate your humor. But, take care not to insult anyone with your words, otherwise it will worsen your image. Luck will support and situation of work and business will remain normal.
Cancer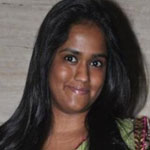 Lord of tenth house is always considered auspicious in second house. So, financial benefits will come only after putting efforts and personal life will also remain good. You will enjoy your love relationships. Businessmen and property dealers will gain some great benefits. Luck will disturb you a bit, but not much. Stay cautious while driving. You are likely to gain benefits from friends, so make the most of it. You may buy some new things.
Leo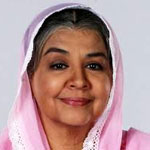 Transition of lord of ninth house in ascendant always gives auspicious results. But, seventh aspect of Mars will also go on the house of Saturn, Aquarius, it might create a bad influence on your married life. You have to control yourself to eliminate these effects. Sacrificing anger would be the best for your married life. Problem of headache, pain and irritation in eyes might disturb you. Normal fever may also come. Eat a balanced diet and avoid alcohol and other harmful products.
Virgo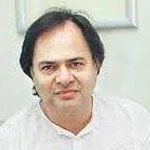 Eighth aspect of Mars will come on the seventh house, and Mars is also the lord of eighth house for you. A female friend would help in completion of a halted task. Keep your married life as simple as possible, don't get into any unnecessary mess. Keep in mind that it's better to be late than never, so drive very carefully. Disputes are possible with brothers, also behave properly with neighbours.
Libra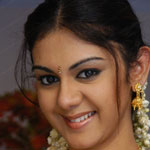 Friends will support you a lot. Closeness might increase with a friend of opposite sex, you may also enjoy bed pleasures. Financial benefits will come and most of your works will complete. This is an auspicious transit for you. You may get into a secret act against someone. Health will reduce a bit, but it will not affect you for long. Problems are possible from children, so it would be important to stay cautious. Overall, there are some great chances of benefits, make the most of them.
Scorpio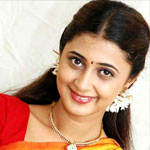 Lord of ascendant is considered highly auspicious in tenth house, it is also the lord of sixth house which is highly auspicious for your job. Mars is aspecting ascendant, fourth house and fifth house, so you will get the desired success. People who are in business of heavy machinery, property, and big contracts with get benefits. Disturbance may remain in your personal life which may give some mental tension. Arguments are possible at workplace.
Sagittarius
Mars will majorly give the results of fifth house and this is favorable for you. Lord of twelfth house majorly gives the result of their second sign. This time will provide you mental peace. A good rapot will remain between you and your friends and they will also help you. You may take a step forward for accomplishing a major deal. This work will reach its conclusion with your efforts only.
Capricorn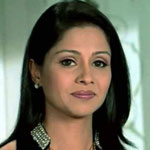 Mars generally do not produce much auspicious results in this house. But, it will transit in your eighth house by being the lord of eleventh house, so it will definitely give benefits. Profits may come from old friends, whom you have not met from a long time. Go through the old important documents, you may find something important that you have forgotten like some policy or anything else. Also, take care of your health and drive carefully. Time is not appropriate for legal matters related to property.
Aquarius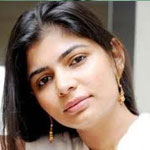 Mars is not considered auspicious in seventh house, either due to any transit or from birth time. Therefore, some problems are possible in married life or with business partner. How you see this transit is totally depends on you. You will create losses for yourself if you come in the drift of Mars. Work condition will remain great because lord of tenth house is aspecting the tenth house, so there is no need to take any stress about that.
Pisces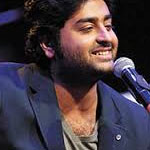 This is an ominous sign for those who don't like you. They will not be able to harm you even after trying hard. You would love to eat tasty and spicy food, your appetite will also improve. Your quantity of meal will also increase. Anger will also increase, eighth aspect of Mars will go on ascendant. Destiny will support you because lord of ninth house will aspect its own house. So, enjoy this time.
So, this was all we had for you. If you wish to know everything in detail about you and your life for FREE, click here: Make Your FREE Detailed Kundali Here