Mercury is getting retrograde in Virgo on September 17 and it will remain there till October 9, 2015. Mercury transit will produce some considerable impacts on your zodiac sign. But, what kind of impacts these could be? Read with the exclusive predictions of our astrologers.
Mercury will turn retrograde in its own sign Virgo on September 17, 2015. It will turn direct on October 9 and transit to Libra on October 29. It means that it is going to stay here for a longer duration. Mercury keeps its direct authority on mind, analysis power also comes under it's and Mars authority. People may feel difficulty in taking decisions during its retrogression. Skin diseases are also possible for some. Problem of whistle blowing may remain in ear and instability may remain in mind. So, avoid taking any major decision this time. If you will face any problem regarding internet speed, mobile or laptop, wait for 1 or 2 days before calling a technician.
If you are going through the sub-sub-period of Mercury, you are likely to feel these effects prominently.
Let's see the effects of Mercury on your zodiac sign:
Aries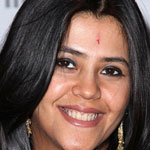 Retrograde planets produce opposite impacts. Mercury is lord of third and sixth house for you, you are required to maintain patience in relationships. Take care of your health. This time is good for your opponents, so it would be good to stay cautious. Stay away from those who feel jealous from you. You should present your thoughts with clarity, also understand others' point of view properly, otherwise misunderstandings are possible. Your phone, laptop and internet network may create some problems repetitively. Don't get irritated with this, just follow your path with calm.
Taurus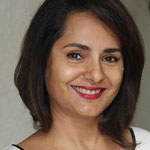 A mistrust may arise in your thoughts regarding others. Especially, problems are possible in your love relationship. It would be better to investigate everything by yourself. You may also leave a good opportunity. If you are in multiple relationships, it would be better to talk in limit. You may leave multiple chances of gaining profit. Losses are possible due to gambling, but you will recover that. Ups and downs may come in your expenses. Sometimes they will decrease a lot and sometimes you have to give a lot of money.
Gemini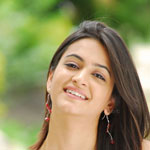 When the lord of ascendant turns retrograde, instability comes in mind. Sometimes we take decisions in a hurry, because of which we may have to regret later. It is appropriate to always accept the support of other people. Nowadays, it is very difficult to spend life with such a mentality. Very often family members also don't understand what happened to the person. But, don't get into any arguments with them, and maintain a good relationship. If planning for a small journey, try to delay it a bit, otherwise losses will occur. Stay together with friends.
Cancer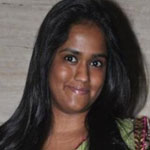 Mercury is the prime enemy of this ascendant, and anyways it keeps control on the twelfth house. So far you were incur expenses due to this, but now it will reduce them to up to a great extent. This time is not appropriate for going on trips. Communicate clearly with your family members. Don't give your money to anyone in any way, otherwise it would become difficult for you to get it back. You are required to postpone any important meeting or deal for some time.
Leo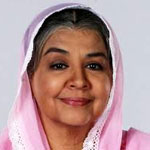 It is not necessary that everything will happen as per your expectations. Often things turn out in a different manner. Smart people also become stupid and this happens when the lord of ninth and eleventh house become retrograde. In this situation you should rely on your own actions, by avoiding the dependence on others. Stay alert regarding your future plannings. Postpone your plans of buying something for home for some time. Avoid arrogance and minions. Keep everything in written for financial matters and do not refuse any work.
Virgo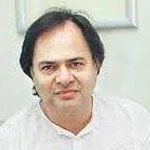 The retrograded planet is in your ascendant by being the lord of ascendant. You are required to stay cautious, avoid taking any big decision this time. In everyday life, keep in mind about the status of your essentials and don't give money to anyone on debt. Don't make any commitments this time because you may not be able to fulfill them and defamation will occur. People may feel annoyed from you. Your enemies will also try to produce some harm to you. You are required to maintain transparency in your personal life.
Libra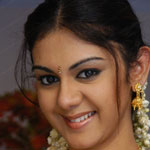 Mercury is the lord of ninth and twelfth house for you. It is getting retrograde by moving to the twelfth house. This is actually good for you. Retrograde planets generally produce opposite or mixed results. Your halted tasks will move forward. But, avoid taking any big decision and don't give your money to anyone on debt. Because, it may harm your social status. People may try to harm you and friends may also try to make a fool of you. But, nothing serious will happen. A lot of time and dedication would be required in work, but results will be late and less than your expectations.
Scorpio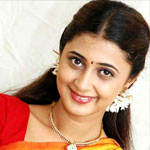 Differences may come between you and your friends due to presence of retrograde planet in your eleventh house. Your work may also become a bit weak. You will become lazy and a tendency of delaying things will occur. Avoid the plans of going on trips for some time. You may want to change the job or any proposal may also come your way, but time is not appropriate for doing that.
Sagittarius
You are a talented and hard working person, but sometimes arrogance and anger create losses for you. You are required to give first priority to your work, don't let lethargy or unwillingness dominate your thoughts. Behave in a decent manner with everyone and you will also get its results in return. Maintain a healthy relationship with your sweetheart, after all only there you will find the mental peace. Don't let any misunderstanding come between you two. Everything will come in your favor after some time, so maintain a restrained behavior for the time being. The two important things in our life are workables and resources. Often people forget about workables and think only about resources, but you are advised to avoid this attitude.
Capricorn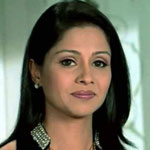 You should take care of your health, also engage yourself in laughing and talking. You are a humorous person, but there is a lot of silence inside you. You should engage yourself in spiritual and religious activities, especially till the lord of ninth house is posited in ninth house, no matter that it is in retrograde position or not. Your devotion towards lord should not be decreased. Plan trip to a pilgrimage. You will not be able to concentrate in work, so go for some outings and enjoy.
Aquarius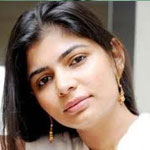 The lord of fifth house is posited in its own sign in the eighth house which is highly favorable, but this retrograde motion may remain a bit unfavorable. In this duration you are required to take care of your health and communicate clearly. Keep in mind that Mercury is related to your mind. And being the lord of fifth house, it is becoming more intense for you. Don't involve yourself in anything in which your money would be required and you have to take the decisions also. Otherwise, losses will occur unnecessarily. Try to revive your old relationships, you may get the bed pleasures in a great amount.
Pisces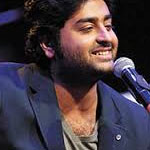 A little irregularity may remain in your personal life, but there is nothing to worry about. Both the partners are required to avoid anger and impulse, otherwise any one of you may speak an unpleasant thing which will hurt the other person for a long time. It would be better to avoid this situation. Love is a beautiful feeling, but there is no cure of doubt in this whole world. Doubt is not good for any relationship. Money will keep on coming this time, but take care of its path of arrival.