Rahu will transit into Leo on January 29, 2016. Owing to this planetary movement, certain changes will be seen in everyone's life. Curious to know these changes? Want to know are they good or bad? Get to know through Rahu transit 2016 horoscope.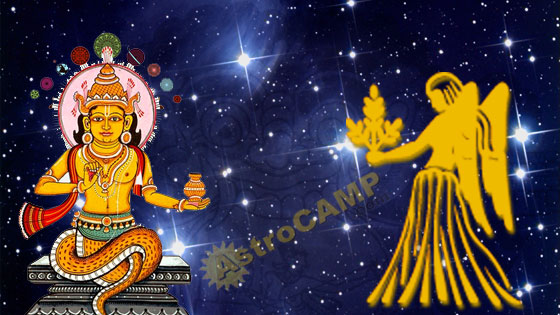 Rahu transit in Leo on January 29, 2016.
Let us discover the impact of Rahu transit on all the signs:
Aries
Rahu will transit in the fifth house of Arians. Factors such as education, intelligence, and progeny are reflected from this house only. Due to this planetary shift, you might face difficulties in taking right decisions. For students and natives belonging to planning & management, positioning of Rahu in this house is not a good thing. You might feel stressed while thinking about future of your children. It would be good to avoid indulging in risky tasks.
Taurus
Rahu will transit in the fourth house (house of happiness) of Taurus. For natives residing in abroad, this is a win-win situation. Unfortunately, other natives will get less opportunities of being at their home. You might undergo stress, if you are employed at your native place. It would be good to handle domestic issues calmly. Time is quite fortunate for purchase of land, property and vehicle, if positioning of Rahu is auspicious in your birth chart.
Gemini
Rahu will reside in your third house and this is a good thing. You will experience rise in your self confidence. Handling tough situations will become easy for you, if you use the best of your confidence. Due to Rahu's transit, a credible improvement will be seen in your thought process. As a result, you will enjoy great success. Some discords are possible with siblings, be careful. Favorable results are foreseen in social and political matters.
Cancer
For Cancerians, Rahu will transit in their second house. During this period, mixed results will come your way. Though you might get unexpected wealth, but expenses will also grow up simultaneously. This means that you will definitely get money, but savings look next to impossible. Be very careful while talking to anybody. Talking rude or saying things without thinking will damage your finances as well as your relations. Goodness will come into your life, if you avoid anger and addiction.
Leo
Lions might find themselves lost or in dilemma, as Rahu will transit in their ascendant. Favorable results are seen coming your way, if Rahu of birth time is auspicious. You might have negatives thoughts swirling around your mind at times. It would be good to stay at bay from illegal things and activities. Some of you might fall in love for someone belonging to different caste. Make sure to stay away from anger and frustration. To gain profits from business, be very smart in your approach and actions.
Virgo
Useless expenses are predicted for Virgos. Reason behind this would be transit of Rahu in twelfth house. Some useless journeys are also possible. However, this doesn't mean that every journey will go in vain, as you are expected to gain benefits from distant journeys and foreign trips. Due to this transit, you will destroy your enemies. Legal matters will bring success to you. You might feel that familial happiness is missing. Taking love life seriously will give you reasons to smile.
Libra
Rahu will transit in the eleventh house of Libra. As a result, favorable results will enter in your life. This transitory phase will prove good for your income and financial life. You are expected to get ample wealth. Discard your egoistic attitude and kill your temper. Transit of Rahu is auspicious for your love life. You will enjoy a harmonious love life. You will feel good because of your children. Success will come for students. Avoid choosing illegal ways of making money.
Scorpio
Rahu will transit in the tenth house of Scorpions. Natives related to administration will get huge success. You are expected to gain benefits through contracts or politics. This planetary shift will lead to increase in your social circle. Besides this, there will be an increase in your name & fame too. Legal matters will end in your favor. It is advised to take care of your father's health. Make sure not to do anything which can lead to defamation of you or your family.
Sagittarius
Sagittarians, Rahu will transit in your ninth house. As a result, you will get mixed results. If Rahu of birth time is auspicious, wonderful events will happen in your life. Sudden benefits are also foreseen happening with you. However, if Rahu of birth time is not auspicious, you might face some problems in your life. Some journeys might go useless and might also trouble you. Connecting to spirituality and visiting pilgrims will bring goodness for you.
Capricorn
Rahu will occupy eighth house of Capricorn natives. You might face some hurdles in getting favorable results. During this period, don't take your health lightly. Be very careful while driving. It seems that any medicine might show its side-effects. You might suffer from food poisoning. You might not get money continuously; however, you will gain money at times. It is advised not to chose any wrong way to earn money. Stay careful from your enemies.
Aquarius
Rahu will transit in your seventh house of Aquarians. You have to be very careful regarding your domestic and conjugal life. Make sure not to take financial life lightly. Keep yourself away from illegal things, as others might try to use this opportunity in damaging your image. Partnership matters need to be taken very carefully. You might face arguments with business associates. Instead of acting in hurry and investing money suddenly, listen to your partner too.
Pisces
Transit of Rahu in your sixth house will bring bliss for your familial and conjugal life. Ongoing issues of married life will settle now. You will experience betterment in partnership business. You will successfully get loan, if you are trying. You will analyze plans of your enemies and will be successful. Though you will enjoy life during this transit, but make sure not to avoid your health.
RemediesTo reduce troubles due to Rahu, wear silver. Please and honor Lord Shiva to gain good results. Other helpful remedy is taking blessings of teachers and elders. Avoid non-vegetarian food, alcohol and addiction of every kind. Perform Rudrabhishek whenever you can. If the problems still persist, perform Puja rituals to pacify Rahu.