By Nitin Datta
Salman Khan has always been into limelight for so many reasons. Basically, all the celebrities live the same life. But, Salman Khan is an exception because some of his controversial issues are still up in the media. One is his Bachelorship and the other is his muscular body. Apart from this, he has always been into focus for doing charities. He is always seen working for the society and needy people. So, he is that one celebrity who always stay in the spotlight, no matter what. Lets see what astrology tells about him.
Celebrities cannot lead an introvert life, their life events are always exposed due to some reason or the other. Salman Khan is one such celebrity who fits really well in to the definition of a celebrity. Let us attempt an Astrological study of his birth chart.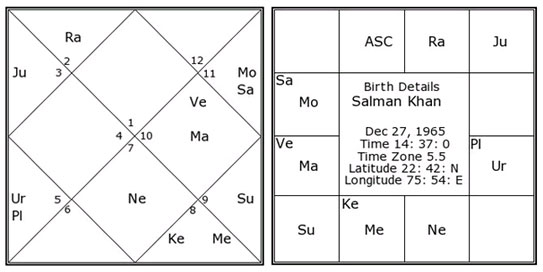 Salman was born under a fiery ascendant i.e. Aries. Aries born people are known to be born fighters. No wonder Salman has fought all odds during his life and never given up on any situation. His lagna Lord is Mars which is exalted (very powerful) in tenth house. Further, this Mars is aspecting its own house. Aries, further making it distinguishingly powerful.
Salman Khan Fitness Secret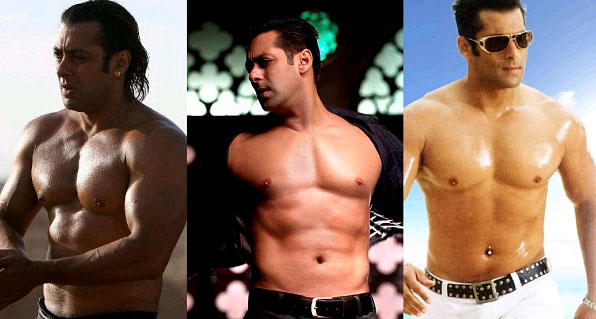 There is absolutely no wonder that Salman is physically very fit and appreciates fitness. He is an ardent body builder for a very long time now. Mars is known to deliver these qualities when it is exalted, aspects own house, associated with third house and sixth house and powerful in the Navamsa chart (D9). Such a person is known to strike his enemies hard. It is very difficult to keep such a person under control. There is always an endless supply of energy to go out and get things done. Interestingly, Salman is known for all these qualities.
Charity: A Synonym of Salman Khan
Salman has also been known for his charity related projects. It appears that he actually feels the agony and pain of people in need of help. Interestingly, Jupiter is governing his Luck (9th house) and Charitable attitude (12th house). Jupiter is a planet of benevolence and it is casting its full influence on Salmans overall personality. He really means of all his charitable activities.
Salman Khan's Marriage: Marriage Vs Salman Khan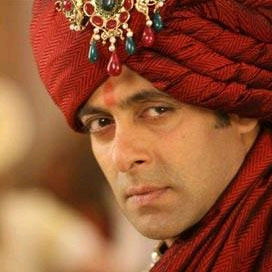 There appears to be a promise for marriage in his horoscope. His personality is so charged up by planets that it is very difficult to get close to him. He is born under a very fiery ascendant i.e. Aries and such people are not known to befriend everyone. There is a good prospect of marriage this year for him.
We wish him all the best in all his endeavors.