Yogini Ekadashi is observed every year on the 11th day of Krishna Paksha in the Hindu month of Ashadha. In 2017, it will be marked on 20 June. In order to be freed from the sinful deeds, devotees observe fast on this day and worship Lord Vishnu. Along with Lord Vishnu, Peepal Tree is also worshipped. To learn more about this event, staying reading this article...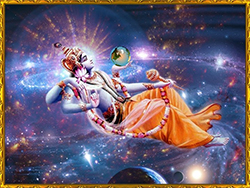 Padma Puran is the original source of Ekadashi rites. According to Padma Puran, every person (whether children or elderly people) should fast during Ekadashi. In a year there are 24 Ekadashis, two every month. 12 Ekadashis are for Krishna Paksha and the other 12 are for Shukla Paksha. During years of Adhik Maas, there are two more Ekadashis bringing the total number for the year to 26.
The fasting done on Ekadashis is very rewarding usually, but the when one fasts during Yogini Ekadashi, one can expect it to remove all kinds of sinful reactions and it also awards supreme liberation. Yogini Ekadashi fasts are especially rewarding for those who suffer from any kind of skin diseases. Even diseases like leprosy can be cured by fasting during Yogini Ekadashi.
Yogini Ekadashi Legend
The story of Yogini Ekadashi goes as follows.
The famous king of Alakapuri called Kubera, who was also a treasurer of the Devas, was a worshiper of Lord Shiva. He had in his employ a servant named, Hemamali. Hemamali was his gardener. He was a Yaksha like Kubera and deeply in love with his wife Swarupavati. Hemamali's work consisted of visiting Manasarovar Lake and bringing back flowers for his master Kubera, which he offered to Lord Shiva during Puja. Once it so happened that after picking the flowers, Hemamali went home instead of going to Kubera. He spent time at his home making love to his wife and in this process, he forgot the duty towards his master.
Kubera began the Puja and after observing that Hemamali had not returned with the flowers by midday, he asked another servant what had caused the delay. The servant went looking for Hemamali and discovered that Hemamali was busy making love to his wife. He reported that to Kubera which made him extremely angry. He summoned Hemamali before him right away. He upbraided him for his sins and cursed him that he would suffer from white leprosy and will get separated from his wife.
Hemamali thus left Alakapuri with the disease of white leprosy and lived in forests with nothing to eat or drink. He lived his life in misery, as he couldn't even sleep because of the pain his disease gave him. After suffering for many days and wandering hopelessly he eventually reached the Himalayas. There he came across a great saint called Markandeya Rishi. He was a great ascetic whose life extended even beyond the life of Brahma.
Hemamali offered his obeisance to the Rishi from a distance, as he was feeling sinful and guilty. Upon which the Rishi asked him to explain the cause of his dreadful condition. Hemamali told him the story truthfully and begged him to offer a solution for this problem.
Rishi Markandeya replied that by being truthful Hemamali had pleased him immensely and he would offer him a solution. Thus, the Rishi told Hemamali of the fast during Yogini Ekadashi which would cure him of his dreadful disease.
Hemamali dutifully performed the fast and became a handsome man. He returned home to live a happy life with his wife.
The story was being narrated by Lord Krishna himself to Yudhishthira according to the Brahma-Vaivarta Purana. Lord Krishna observes that the fast done on Yogini Ekadashi is equal in effect to the merit one obtains by feeding 88000 Brahmins. A lot of past sins can be washed away by a simple fast on this one day. The fast will also make a person's soul pure and his mind pious.
Yogini Ekadashi Fast
Wake up early in the morning, take a shower and offer prayers. Then perform a simple Puja to Lord Vishnu at home, light a lamp and offer fruits and Tulsi leaves. You can also visit a Vishnu temple nearby and attend the rituals taking place there. The same procedure is followed in the afternoon and then again in the evening. At night one should not sleep and instead meditate or pray to Vishnu. The fast is then broken next morning. Take a bath early next morning at sunrise and light a lamp to Lord Vishnu. The fast end thus.
Those who abstain from food totally on this day can expect great bliss and reward. Have a blessed Yogini Ekadashi...!